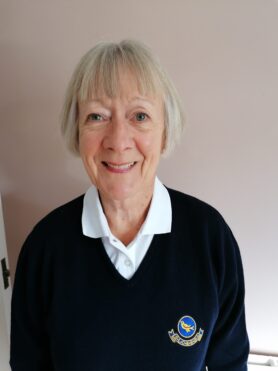 Brenda Gilbey
Captain 2022
A very warm welcome to all Lady Captains & Secretaries both past and present, to our website, Sussex Lady Golf Captains.  My name is Brenda Gilbey and I am honoured to be the Association's Captain for 2022.
SLC&SGA was formed in 1962 by Miss Joy Graham of Royal Ashdown Forest GC for FUN!  Additional founder members were Miss Margaret Ackford from Bognor Regis, Mrs Jackson from Cooden Beach and Mrs Leonie Law from Goodwood.  Joy Graham was Captain until her death in 1982.  In May 1964 membership stood at 132 and currently stands at 450.  The first match against another County was played at Liphook in 1963 v. Hampshire since when matches have been extended to include Berkshire, Kent and Surrey.
Membership is open to any lady who has been a Captain or Secretary of a Sussex Golf Club and we hope that existing members will encourage other past Lady Captains or Secretaries in their Club to join the Association.
We have our usual friendly but competitive programme of meetings and matches against nearby Counties and any member with a handicap high or low can participate.  Please see Events & Entry Forms page for details, together with results.
I look forward to meeting many members during the course of the year and wish you all a very successful and enjoyable golfing year.
If you would like to join our Association please complete this application form and send it to our Admin Secretary at slcsgaadsec@gmail.com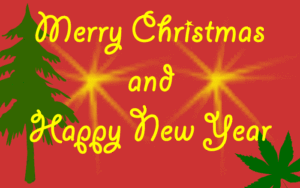 We look forward to seeing as many of you as possible in our events and matches next year and don't forget you can make any payments to SLC&SGA by bank transfer direct from your account to ours – full details in your booklets and on the application forms.
Stay safe and well
Match update……. The Away match with Kent on 9th May 2022 will now be at Red Libbets not Kingshill
The morning started very misty in some places so it was a great relief that it had cleared by the the time of the first tee. There were 24 teams of three ladies competing after some last minute substitutions.The course was in excellent condition but played very long in the autumn weather. Royal Eastbourne were very good hosts providing starters for the two tee start and a very tasty rolling carvery. After the meal the presentation was made by our President Brenda Clift ( who had been very busy providing an autumnal theme for the Prize Table) ably assisted by Rosemary Barford.
The winners for the day were Gill Maynard, Sue Sexton and Caroline Angella  with a score
Our President Brenda Clift was dismayed to see the pouring rain when she looked out of her window on the morning of her President's Day at Crowborough Beacon GC. She need not have worried because by the time of the first tee the skies had cleared and all the participants had arrived safely despite the weather and the petrol shortage. The wet weather had left its mark on the course though and made it play tough and very long which was reflected in the scores. The day went smoothly with Brenda ably assisted by the Crowborough Ladies' Captain, Lindsay Young and other helpers. The raffle in aid of Breast Cancer Care raised £245. The day concluded with a delicious running buffet and prizegiving. Brenda had hand decorated the prize envelopes herself which drew many compliments.
There were Nearest the Pin prizes for  Roseanne Rees, Sylvia Huggair, Lindsay Smith and Janie Hartle.
Best Back 9
Roseanne Rees

Annie Prior

Sue Todd

Pyecombe

Royal Ashdown

37
Best Front 9
Lesley Talbot

Maureen Doo

Sally Moxon

East Brighton

Seaford

36
5th Place
Brenda Gilbey

Anne Thorpe

Karen Spicer

Sweetwoods

Crowborough Beacon

67

On count back

4th Place
Nannette Meeten

Margaret Cork

Kathy Langham

Worthing
68

On countback

3rd Place
Linda Howlett

Lesley Chipperfield

Val Diprose

Crowborough

Dale Hill

Mid Sussex

68
2nd Place
Helen Rayner

Sylvia Huggair

Kathy Donohoe

Willingdon

Chichester

69
The winners of the Presidents Trophy were Janie Hartle, Janis Kinnear and Sandy Flynn all from Copthorne with a very good score of 70.
Brenda concluded the day by thanking everyone who had helped her and wished all the ladies a safe journey home.