Jane White
Captain 2020
A very warm welcome to all Lady Captains & Secretaries both past and present, to our website, Sussex Lady Golf Captains.  My name is Jane White and I am honoured to be the Association's Captain for 2020.
SLC&SGA was formed in 1962 by Miss Joy Graham of Royal Ashdown Forest GC for FUN!  Additional founder members were Miss Margaret Ackford from Bognor Regis, Mrs Jackson from Cooden Beach and Mrs Leonie Law from Goodwood.  Joy Graham was Captain until her death in 1982.  In May 1964 membership stood at 132 and currently stands at 450.  The first match against another County was played at Liphook in 1963 v. Hampshire since when matches have been extended to include Berkshire, Kent and Surrey.
Membership is open to any lady who has been a Captain or Secretary of a Sussex Golf Club and we hope that existing members will encourage other past Lady Captains or Secretaries in their Club to join the Association.
We have our usual friendly but competitive programme of meetings and matches against nearby Counties and any member with a handicap high or low can participate.  Please see Events & Entry Forms page for details, together with results.
I look forward to meeting many members during the course of the year and wish you all a very successful and enjoyable golfing year.
If you would like to join our Association please click here to email us.
The 2020 Spring Meeting at Littlehampton is already half full.
Entries for our other events are also coming in much earlier than previous years.  To avoid disappointment send your entry and payment in sooner rather than later.
We look forward to seeing as many of you as possible in our events and matches next year and don't forget you can make any payments to SLC&SGA by bank transfer direct from your account to ours – full details in your booklets.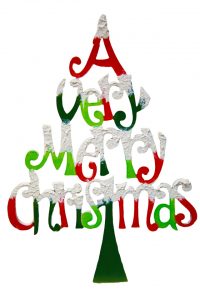 Click here for Minutes of the meeting
A large field of 96 ladies from 25 different clubs met at Cooden Beach Golf Club to compete in our Autumn Meeting.  The forecast was for rain later in the day and so we were thankful that it was only on the last few holes that it started and was not enough to spoil the day.
We welcomed Lindsay Smith, Lady Captain of Cooden Beach, who organised a wine raffle in aid of her Charity 'RNLI'. Members were thanked for their generosity in raising £350 for this very worthy cause.
We were very well looked after by the bar staff and Sophie and her team who served us an excellent two course carvery with a fabulous selection of desserts.Thanks to all the hard work of the Greenkeepers, the course was in excellent condition and the only outside influence came from a fox which decided to take a ball, which had just been hit off the tee on the first hole, and carry it off to play with in the bushes! Congratulations to the team of Jane Harmer, Sue Sexton and Sheila Payne from Willingdon took the first place prize with 71 points. Sheila was unable to stay for prize giving.
The SLC&SGA Committee were thanked for their help, especially our Secretary, Elaine Fell, for her superb planning and organisation.  This competition is our last event for 2019 and we look forward to seeing all our members again in 2020.
The Committee would like to thank our President, Sylvia Huggair, who has provided us with some beautiful flower arrangements for our prize tables and little bags for the prize vouchers during her time on our Committee.
Full results here